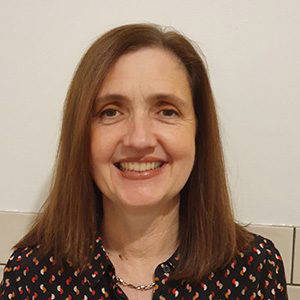 Delia Davidson-Martin
Director 
Delia has worked in Education for over 25 years, working initially as a teacher and then as a Headteacher for over 11 years. During this time, she has seen the mental health struggles and the impact of trauma faced by many of the young people in her care and has worked hard to ensure the educational provision is providing the very best pastoral care it can. She has also experienced the frustrations around trying to secure the appropriate and timely external support for these young people and the impact of this not been available.
Delia has also experienced the impact of trauma and mental health struggles within her family setting and is keen to support 'The Wellness Gateway' to ensure that people are able to access support when they need it.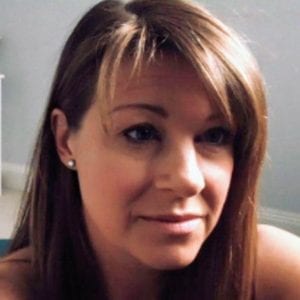 Nicola Lymer
Nicola is our yoga instructor offering Trauma-sensitive Restorative Yoga which is a therapeutic yoga using bolsters, cushions and blankets to support the body in poses that allows quieting of the mind and balancing of emotions.
This type of yoga can be a powerful tool in aiding the process of regulating the nervous system and helping undo the effects of stress bringing about a sense of feeling grounded, calm, relaxed and safe.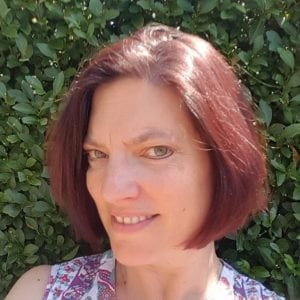 Dr. Nicola Taylor
Nicola is an experienced general dental practitioner who became interested in hypnosis for use with her anxious patients. She completed the Foundation Level training  with the British Society for Clinical and Academic Hypnosis and continued her studies at Birmingham City University and after a year achieved her Graduate Certificate in Clinical Hypnosis and Related Techniques in 2020. 
Clinical hypnosis is a natural and enjoyable process which feels similar to daydreaming. It can be used to help achieve more control over thoughts, feelings and behaviour. During hypnosis the communication with the inner self, or subconscious mind, is strengthened so positive suggestions have a more powerful effect. This means that it is possible to make remarkable and rapid changes for a range of conditions. This includes release from, and processing of, negative emotions such as those associated with traumatic events, stress, anxiety conditions and insomnia.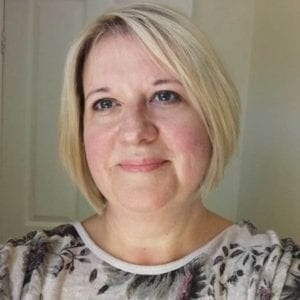 Gail Donnan
Founder, Chief Executive Officer and Director
Gail is the founder and Chief Executive Officer, she has twenty seven years' experience in Integrative Health Care both within the corporate and therapy fields. She is the author of two mental health and wellness books.
She has a Level 7 Postgraduate Masters Degree in Interdisciplinary Psychology (specialising in trauma – Leeds Beckett) and is a registered Trauma-focused EMDR therapist with The National Council for Integrative Psychotherapists (NCIP).
She is qualified in Advanced Cognitive Behavioural Therapy (CBT), Counselling, The Rewind Technique, Emotional Freedom Technique (EFT), Inner Child Therapy, Three Principles Coaching, Mindfulness Based Stress Reduction, NLP (Nero-linguistic programming), Meditation, PTSD and TQUK Level 2 Certificate in Awareness of Mental Health Problems (RQF) and Level 2 Understanding Autism. Gail is also an Advanced Menopause Practitioner, Reiki Master Teacher Practitioner, she holds qualifications in Teaching, Assessing, Internal Quality Assessment and Safeguarding. 
She has interests in trauma (PTSD and Complex PTSD), Neurodiversity and ADHD and works with a person centred approach helping people live healthy and fulfilling lives.
Gail writes both our trauma-informed workshops and accredited Psychological trauma-informed diploma (see training page). She is also part of the team that deliver both.
She is an ambassador for Psychologies magazine and part of the writing team for Beauty Despite Cancer. Gail's approach to supporting people is with an interdisciplinary approach.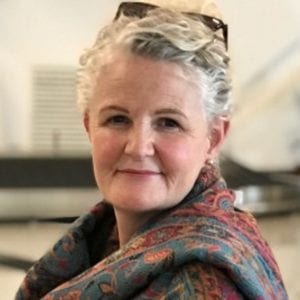 Jo Mackay
Jo  works within our admin and client care departments. In 2019 she was looking for ways to cope with anxiety following a period of poor health and became a regular visitor at our centre and has enjoyed using the skills to learn to live with anxiety which have changed her life in ways she never thought possible.
"I feel so passionately about my experience that I jumped at the chance to help the team with the admin side of things."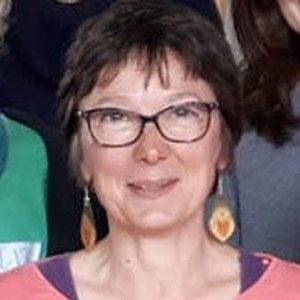 Rachael Culver-Dodds
Rachael is passionate about working with the bodymind to heal trauma. She combines the somatic mindfulness and compassion of IFS (Internal Family Systems) with gentle shaking brought about by Tension and Trauma Releasing Exercises (TRE). These neurogenic tremors help people to process trauma and manage stress in a safe and natural way. Over time, this approach facilitates self-knowledge, relief from pain or anxiety, greater embodiment, and calm. Added to that, once learnt, TRE is a technique that you can use for the rest of your life with ease to remain in a state of calm, peace and joy. Rachael is a Certified TRE Provider and trained to Level 1 in Internal Family Systems and Somatic Internal Family Systems with its creator, Susan McConnell. She is based in Harrogate and offers face to face and remote appointments.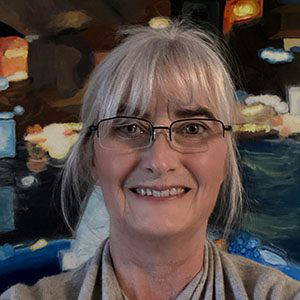 Suzanne Lamb
Suzanne is a Consultant Psychotherapeutic Counsellor, Integrative Psychotherapist and a retired medically trained nurse and emergency nurse practitioner (A&E). She has thirty years' experience in both the acute and community sectors and is registered with the British Association for Counselling and Psychotherapy (BACP).
Her experience ranges from psychotherapy, hypnotherapy, Emotional Freedom Technique (EFT), DBT – Dialectical Behavioural Therapy, Behavioural therapy, Hypnotherapy – with hypno-psychotherapy and solution focused hypnotherapy, Integral Eye Movement Therapy, Art therapy, Bereavement therapy and Phototherapy. She is also Meditation and mindfulness teacher and has a vast experience with trauma.
Suzanne has worked with clients experiencing domestic abuse and has experience with working with childhood abuse.
She has also spent twelve years running antenatal classes and supporting woman who have had a traumatic birth.
Suzanne works with a number of young people who have Autistic Spectrum Disorder. She is also available to complete a full CAMHS referral for anyone that needs it.
Suzanne feels all her clients are, without exception, amazing and bring a strength and energy to the sessions, sometimes without realizing it at first; and feels that it is their trust in her which makes her feel privileged, the work is theirs and she is just opening the tool bag for them and helping them find what they need.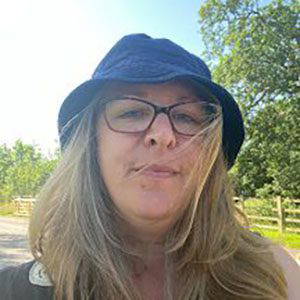 Lucy Downes
Lucy is an Open Water Swimming Coach who provides the opportunity for people to immerse themselves in natural water.
Passionate about mental health and the benefits of cold water (Swimoutdoors.co.uk).
Lucy works with beginners and swimmers to develop the knowledge and skills necessary to take part in wild swimming.
Cold water and blue spaces can provide people with a range of
experiences from a challenge to overcome the cold, to a place where you can feel fully immersed in nature. Water is a powerful tool for wellbeing, it can hold us, connect us to nature, but also calm and support our nervous system to develop resilience to stress and change.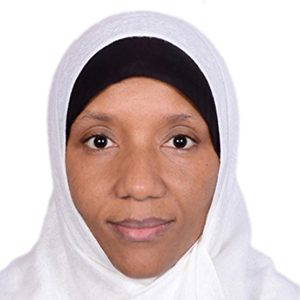 Dr. Amina Aliyu Gani
Dr. Amina Aliyu Gani, lifestyle medicine GP is one of our clinical advisors. Dr. Amina is a GP, has a Master's Degree in Public Health and has trained at the Institute for Integrative Medicine. She is a holistic health coach specialising in weight loss and chronic disease prevention.  
Her website is Draminaa.com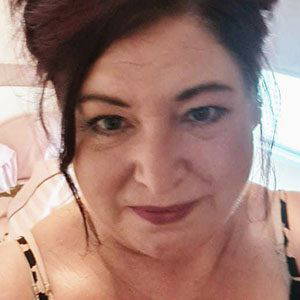 Jo Dobson
Jo is our Community Liaison and Marketing Manager. She became interested in community mental health after having to give up a long term career in Pharmacy, due to a chronic autoimmune disease. Jo is a safeguarding officer and she is passionate about mental wellbeing and uses complementary therapies, alongside conventional medicines to improve her quality of life.
"I feel extremely privileged to have been given the chance to be part of this community interest company and work alongside such an amazing team."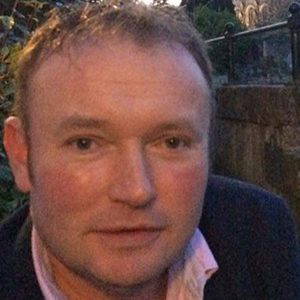 Craig Donnan
Craig Donnan is a trained counsellor, safeguarding officer, trauma-informed mental health first-aider and has a diploma in PTSD (post-traumatic stress disorder), The Rewind Technique and EFT (Emotional Freedom Technique). Craig leads our weekly Men's Support Social Groups in Ripon.
Craig works with a blend of psychodynamic, person-centred and cognitive approaches which help others understand their issues, identifying possible causes and the factors that are feeding into them.
He is passionate about empowering people to help themselves and can assess referrals for any needed progression onto psychotherapy treatment with us.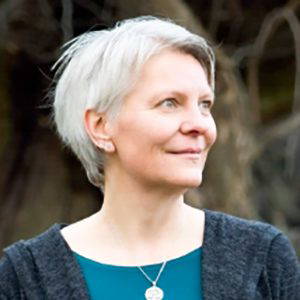 Mariska Jane Fechner
Mariska is a Mental Health Social Worker registration number SW51601 (Social Work England). She has 9 years experience of working in Mental Health Services in the community.  She is experienced in working with individuals with a wide range of Mental Health difficulties and trauma.
Mariska strongly beliefs in empowerment of individuals, helping people to help themselves and is delivering alternative therapies in Mental Health services to help people on their healing journey.
She has a Bachelor Degree in Social Work (registered with Social Work England) and driven by her enthusiasm and interest completed a variety of courses over the years including Ecopsychology, Meditation Diploma, Mindfulness and Psychosocial Interventions.
Mariska's passion is NeuroTapping/EFT, Working with Voices and Meditation.
She is a certified NeuroTapping /EFT therapist and a professional member of the the EFT Guild and registered with The Complementary Medical Association. Mariska trained with Gwyneth Moss (who trained with EFT founder Gary Craig). NeuroTapping is based on EFT principles and adapted specifically to work with trauma. It involves tapping on acupuncture points on the body to clear energetic blockages and restore health and balance. NeuroTapping and EFT are simple, yet very effective tools and Mariska loves how quickly it can bring positive emotional and physical change. As it can be learned from a very young age Mariska is passionate about teaching children as well as adults to help them manage their emotions.
Mariska is also an expert in Voice Dialoguing and Working with Voices. She is founder and facilitator of the Harrogate Hearing Voices Group since 2015 and has extensive knowledge in working with people who hear voices and have similar sensory experiences. Voices are often a result of trauma and working with them brings great insights and breakthroughs in healing and recovery. The method of  Voice Dialoguing is also used in Shadow Work when working with the "inner critical voice " and the dark parts of one's self that can't be seen.
Most recently Mariska has trained as Meditation Teacher and teaches a variety of meditation styles including Mindfulness Meditation, Concentration Meditation, Breathing Meditation, Compassion Meditation and Yoga Nidra.
She is currently working towards her Shadow Work Practitioner Diploma.
Mariska offers 1:1 sessions and group sessions face to face and remotely.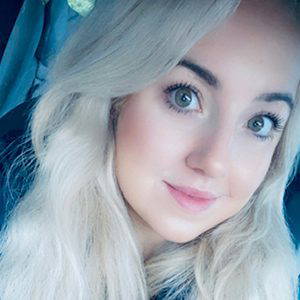 Natalia Woznicka
Natalia is our Impact, Fundraising and Bookings Officer. she is responsible for measuring and recording the impact of everything we do and part of the fundraising and booking team.  She is studying a Counselling and Mental Health degree at York St John University. She is interested in trauma therapy and counselling psychology. She has worked with adults with learning disabilities and mental health issues before becoming a mum. She is passionate about helping people and understanding their mental health challenges. Natalia's passions are yoga meditation, everything outdoors and particularly enjoys walking meditation.
Natalia has seen the work that The Trauma Centre does to help the community and what services they offer which attracted her to work for us.  She is keen to help people achieve overall health and well being by healing using various different methods and resources available through the centre.
Natalia has two email address: For any bookings for courses/classes/workshops please use bookings@ripontraumacentre.org
Natalia's email for any impact recording, measuring or public relations is Natalia@ripontraumacentre.org
David Rhodes
Director
David is a health and safety professional who has dedicated a large part of his working life to ensuring the health and safety of others. Through
this time, he has lived with the effects of Adverse Childhood Experiences resulting in sustained trauma well into his adult life and whilst looking for treatment self-referred himself to the Ripon Trauma Centre where he met the criteria for complex PTSD. Finally, for him this now explained the persistent symptoms and constant feelings of sustained unhappiness which had affected his day-to-day life. Learning new skills using meditation, mindfulness, neuro-linguistic programming, somatic psychotherapy (body awareness) and trauma-focused EMDR (Eye-movement, De-Sensitisation and Re-processing) therapy his life changed considerably resulting in a more positive approach in all aspects of life.
"I simply cannot believe the transformation to my life and am so grateful for the help I was given, now I have a positive outlook on the future and want to help others and was very humbled to be asked to become part of the team".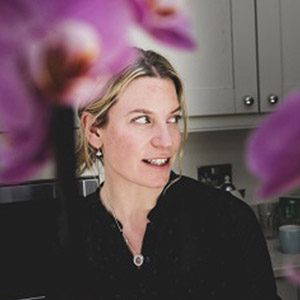 Dr Angela Wright
Director
Dr Angela Wright is a Director, GP, Menopause Specialist and Clinical Sexologist. She is also qualified in Palliative Medicine and worked in hospice medicine for over a decade. She is particularly interested in improving sexual function and menopausal symptoms in women who have undergone cancer treatment
Angela completed her Advanced Menopause Care training in Hull. She now has a permanent NHS clinic there, seeing patients with complex menopause issues, female sexual dysfunction and premenstrual disorders. Her 2-year Clinical Sexology training was with the Contemporary Institute of Clinical Sexology (CICS) and went on to attend the European Society of Sexual Medicine's Advanced School of Sexual Medicine. She then passed the examination to become a Fellow of the European Committee of Sexual Medicine (FECSM).
Angela is passionate about women's health and sexology and is increasingly involved in teaching and talking about this subject. She is a registered trainer for the BMS & FSRH, involved in training future menopause specialists and is also part of the Faculty for the sexology course she trained on, teaching the biomedical part of the course. She has recently joined the committee of the British Society of Sexual Medicine.
Angela has a private practice – Spiced Pear Health, helping women to be in charge of their bodies, and mind, going through the menopause.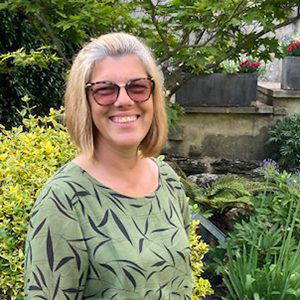 Jane Jackson
Jane Jackson is a former medically trained nurse now specialising in Reflexology Treatments, Energy Medicine, Reiki Healing, Indian Head and Back Massage. Through her own struggles and a successful journey back to health, Jane realised that what she has learnt in her life she wanted to share with others. Jane offers unique sessions tailored to our client's specific needs, ensuring a personalised experience providing maximum healing benefit. Jane believes we can change our health and our well being with the right support.
Her own website is https://www.headtotoehealing.net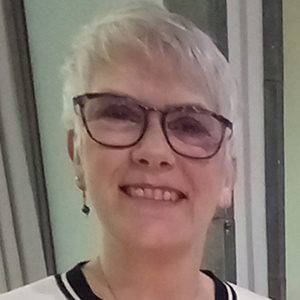 Kath Ballinger
Kath's background in meditation and mindfulness started from the time she became a Reiki practitioner back in 2014. This led her to run her own day retreats offering guests rest, relaxation and time for themselves in her beautiful space at Fellbeck, North Yorkshire. Kath provides outdoor meditation and mindful walking for The Trauma Centre.
Her own website is https://www.onetoonewellness.co.uk/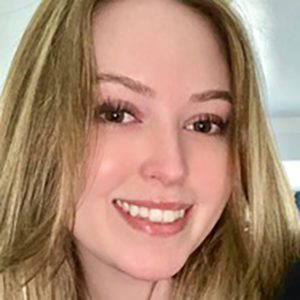 Alexandra Bailey
Integrative Counsellor
Alexandra, is studying a Masters Degree in Integrative Counselling at Leeds Beckett University and she holds a 1st Class Honours BSc in Counselling Psychology from Leeds Trinity University.
She is a member of the BACP and very passionate about psychology and the world of counselling and psychotherapy, as well as supporting clients.
She has interests in 
self-harm, eating disorders, body dysmorphic disorder, family issues, adoptees, trauma, anxiety, depression and suicidal ideation.